Publish To FTP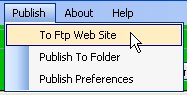 The Publish To FTP pulldown causes the HTML to be generated first into the folder identified in the Publish Preferences menu. How many HTML files are generated is also specified in the Publish Preferences menu. IN addtion, files specified in the Publish Extra Files menu are also copied to this directory.
The files generated and copied to the local folder are then published via FTP to the web site.
If you did not specify the login and password in the Publish Preferences, you will be prompted for the missing information.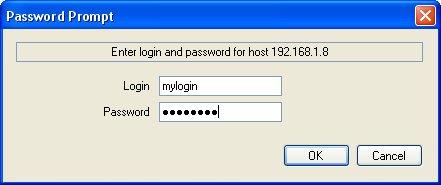 If there are errors doing the publish, you will get popups with the error. If the publish to the folder works you will get a popup similar to the following:

Then you will get a second popup showing how the FTP worked.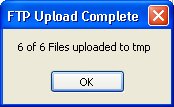 The "About the Generated Files" page describes the files that are actually generated and how to link to them from an another web page.