Text Above All Months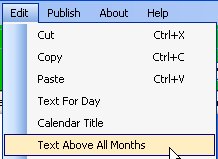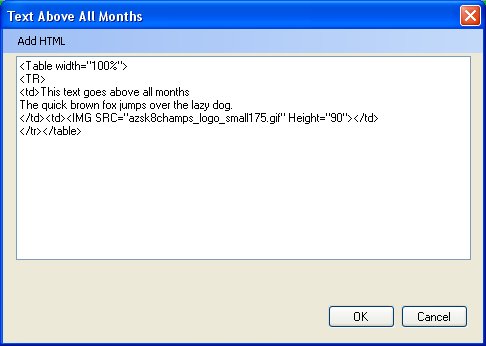 This window is the same as the window for editing the text for a date. Text entered in this window is placed above the calendar for all months. It is placed above the month specific data from the Text Above Current Month dialog.
Note that as with all the edit boxes, you can enter HTML tags as you see fit. In the above example, a one row table with two columns is created. The left column has text and the right has a club logo.